About Low Energy Neurofeedback (LENS)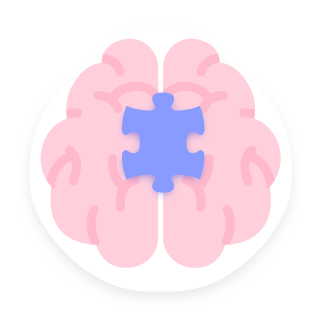 Low Energy Neurofeedback (LENS) is a revolutionary technique for creating optimal brain function. It is a brainwave-based biofeedback that has been shown in over 30 years of research to be effective in alleviating the symptoms of Anxiety, Depression, Traumatic Brain Injury (TBI), Post-Traumatic Stress Disorder (PTSD), Addiction, Migraine/Tension Headaches, Chronic Fatigue and Fibromyalgia, Autism, Learning Disabilities and Attention Deficit Disorders, plus many other disorders.
LENS sends a tiny, imperceptible signal to the brain causing a slight fluctuation in brain waves. This fluctuation allows the brain to reorganize itself, to release frozen, stuck patterns. LENS Neurofeedback helps the brain reset itself for optimal functioning, similar to rebooting a frozen computer. Patients find an enhanced quality of life–one that is calmer and healthier. LENS uses an FDA-registered EEG processor/amplifier and is extremely safe.
Low Energy Neurofeedback Protocol and Patient Agreement 
 Agreement signed and dated at the first session. 

All LENS sessions are Thursdays only between 10am and 4pm until further notice. 
Patient agrees to purchase the 10-session package at $1,000, due at first session. 
Each additional session is $100, due prior to each session. 
If fewer than 10 sessions are required, the balance will be refunded. 
In lieu of full payment, the patient agrees that none of the first 4 scheduled sessions will be missed or cancelled. Missing or cancelling any of the first 4 sessions will result in an additional $100 fee and/or the loss of one session. 
Missed LENS appointments whether prepaid or per session, or No-shows, will result in the loss of a session and/or an additional charge of $100. If required, the session will be added at the end as an additional charge. 
Online questionnaire must be completed before the first session. If not complete on arrival, the first session will be cancelled and rescheduled. 
Link to questionnaire may be found at the questionnaire link above. 
The Top Ten must be completed before arrival to each subsequent session. This can be found by clicking on the same link as for the questionnaire (use the same email each time to ensure we get the results). This is a requirement to proceed with LENS and must be completed within 48hours after the previous session. 
Contact Us
Contact us with any questions you may have.
727-781-1000 ext 1 
Book Appointment
Call the office to learn more or book an appointment. 
Read our Reviews
See what other patients have been saying about their experiences with us.
I highly recommend Sharon Krieger et al. She absolutely understands me, has been of great assistance helping me to get off a medication someone else wrongly prescribed. And Sharon actually figured out I had been misdiagnosed for years. She spends the time to figure out what's up, what works, what doesn't and where we go from here. I strongly recommend her and have recommend Sharon to several others whom I am sure she can help.
My General Practitioner recommended Sharon to me and I am so happy that he did. She's terrific, very knowledgeable and caring. Her staff are very friendly and always helpful when I call.
I've been a patient of Sharon for years. She always calls back if I have a problem and her staff is extremely friendly and professional. In addition, she thinks outside the box. She's not too quick to throw meds at every problem. She considers and uses many alternative therapies as well. The best part about Sharon is that she truly listens ....and cares. She ends every appointment with a hug!
Contact Us
Ask a question below or call the office for more information.
For emergencies call 911 or visit your nearest hospital
33920 US Hwy 19N Suite 170 Palm Harbor, FL 34684