Jessica Gordon, PhD, APRN, PMHNP-BC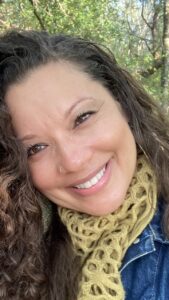 Dr. Gordon has over 20 years of clinical, academic and research experience working with children and families in inpatient and outpatient settings. At the start of her career, she gravitated to working in high risk obstetrics and neonatal health immediately graduating with her undergraduate degree at the University of Arizona. Shortly after she attended the University of South Florida and graduated with a Masters in nursing focused in advanced pediatrics and then her PhD with a research focus in infant family mental health. During the COVID pandemic she experienced a rise in child stressors that exacerbated incidences of depression and anxiety within her practice and pursed further training at Johns Hopkins University to advance her knowledge and clinical expertise in psychiatric care. She is currently a board certified Pediatric Nurse Practitioner in Primary Care and Psychiatric Mental Health Nurse Practitioner across the life span.
Her appointment at Building New Horizons aims to extend her service to the community to improve the health care outcomes of and aided in her research trajectory in infant family mental health. As a Doctoral student she was recognized as a USF Health Vice President's Award for Outstanding Graduate Student Oral Presentation Finalist twice, Sigma Theta Tau International Rising Star Poster Presenter and awarded the USF College of Nursing Graduate Fellowship Award and CANS/Southern Nurse's Research Society Dissertation (SNRS) Grant for her work measuring salivary oxytocin and skin to skin contact among mothers with premature infants. Her current research includes exploring the bio-behavioral relationships of parent-child interactions, attachment and beliefs among families with children ages 0-5.
Additional accomplishments of Dr. Gordon include being featured in USA Today, The Tampa Tribune, and Centro Tampa and published in Pediatric Nursing, Journal of Neonatal Nursing, and Journal of Child and Adolescent Psychiatric Nursing to name a few.  Her leadership potential has allowed her to serve on multiple local, state and national initiatives including the NICHQ Safe Sleep Community for Practice Pilot, Florida State Health Improvement Plan, President of the Florida Breastfeeding Coalition, Executive Board Member of the Florida Chapter American Psychiatric Nurses Association (APNA), APNA Child and Adolescent Council Appointee and finalist of the Tampa Bay Business Journal Health Care Hero Award for her contributions to the health and wellness of women, infants and children in the Tampa Bay Area.
In her spare time, Dr. Gordon enjoys to spend time with her husband, and two beautiful children. She also loves cooking Latin food from her birthplace of Puerto Rico, dancing salsa, camping, practicing yoga, and being creative.